Meet the team
The SKLD people are a group of young, dynamic, and result-oriented individuals. The only way to create value every day is with great people who truly enjoy their job, so we make sure to only hire the best.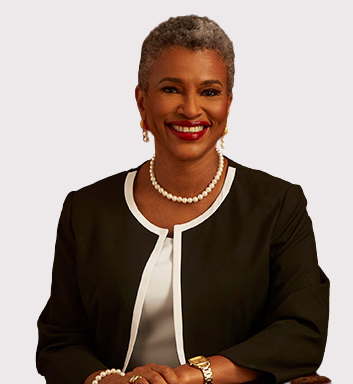 Mrs. Temilola Adepetun - Managing Director
Temilola Adepetun is the founder and MD/CEO of SKLD Integrated Services Limited (formerly School Kits Limited), a leading sourcing company for educational, lifestyle and humanitarian aid supplies in Nigeria, with a presence in 6 States of the country serving over 500 companies.
Read More
She is passionate about learning and development and has been a facilitator of soft skills in entrepreneurship programs. She has served on mentoring Programs over the years mentoring other female entrepreneurs.
She started her 14-year career in the Oil and Gas Industry in 1986 during which she worked in various strategic departments such as Economics & Planning, Treasury, Insurance and Human Resources. She resigned in the year 2000 to pioneer the concept of a one-stop back-to-school store in Lagos, with the opening of her first retail store at Onikan on September 9th of the same year.
SKLD was launched with 2 members of staff over 20 years ago and currently, it operates 8 business locations across Lagos, Abuja and Port Harcourt as well as liaison offices in Ibadan, Maiduguri and Damaturu.
Temilola has driven a very innovative and dynamic team towards achieving remarkable growth in her company. SKLD has 6 Retail outlets (with expansion plans for a total of 8 brick-and-mortar stores), an online back-to-school store; a robust wholesale business unit serving over 500 schools nationwide; and a garment production facility employing 93 garment workers and producing over 7,300 garments per month. Marcel Hughes Apparel, SKLD's flagship uniform brand was launched in 2009 and has gained wide acceptance among hundreds of schools as Nigeria's leading premium school wear brand.
In November 2019, Temilola received the International Women's Entrepreneurial Challenge Foundation (IWEC) award in India, in recognition of her giant strides on her journey as a successful entrepreneur and for her contribution to empowering women.
Temilola holds a B.Sc. in Economics from the University of Lagos (1982) and she is an Associate of the Chartered Institute of Insurance, London -A.C.I.I. (1985). She is also an Associate of Women in Management and Business (WIMBIZ) and a Trustee of the Board of Courage Education Foundation, an NGO dedicated to educating indigent children. She is a member of the Garment and Accessories Manufacturers Association of Nigeria.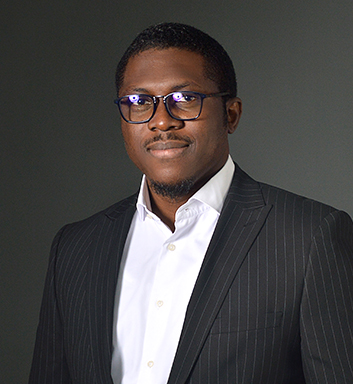 Mr. Tayo Osiyemi- Deputy Managing Director
Tayo is a business development expert and management consultant. He started his career with Nextzon Business Services as a Management Trainee Consultant, where he worked as an analyst in the Financial Services and Payments business unit of the company.
Read More
During this engagement, he worked as a project team member on Corporate Strategy development projects for major Commercial Banks and Microfinance Banks in Nigeria. He was the implementation project manager for the set-up of Safeline Microfinance Bank (Nigerian Road Safety Cooperative) Abuja.
Upon leaving Nextzon Business Services, Tayo worked as a business development executive and Project manager in Reveal Audio and Acoustics Limited, a reputable multimedia engineering Company in Lagos. He also worked as a business development manager for a leading electronic gadget distribution company in Lagos and with his direct involvement secured distribution contracts with major retail stores across Lagos to drive gadget sales volumes.
He joined School Kits Limited as Chief Operating Officer in December 2013 for the creation of business strategy and to provide oversight for key business functions, while working with strategic team leads to deliver overall business objectives and return value to shareholders As Chief Operating Officer of School Kits, Tayo oversees a dynamic organization with a core focus on providing educational supplies through wholesale, retail and online channels. He also helped to set up a 100 garment-per-day production facility for the company as a backward integration project towards lowering cost and driving local content. Under his management of operations, the company's revenue grew by 250% within the first three years.
He has cognate and transactional experience in a variety of industries including Garment manufacture, Auto trade, Audio Engineering and Property Development.
Tayo holds a Chemical Engineering Degree from Obafemi Awolowo University. In addition to his extensive experience as a Business Development expert, he is a certified Project Management Professional (PMP) from the Project Management Institute. He further holds an Executive Master of Business Administration (MBA) from Quantic School of Business and Technology as well as Lagos Business School.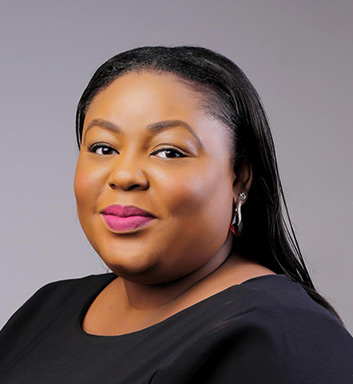 Ms Faith Abakada - Chief Operating Officer
Faith Abakada is an agile and creative thinker with more than 12 years' experience, within and outside Nigeria, in retail transformation, brand building, and operational excellence, across multiple sectors. Her signature track record of balancing strategic thinking and executional impact with a keen understanding of consumers and the marketplace is noteworthy.
Read More
A cross-functional team player, she consistently demonstrates flexibility and agility to solve challenges rapidly and resourcefully, in fast-changing business environments, while prioritizing multiple deliverables.
She started her career with Surfdome Ltd UK, a global online retailer of premium brands as a Business Operations Coordinator where she honed her skills of streamlining operational efficiencies across multiple departments. As Retail Planning and Marketing Manager, she successfully expanded Samsung's store platform by managing the roll-out execution and retail marketing strategies of 200+ Shop-in-Shop outlets pan Nigeria.
She successfully provided professional contract services, focusing on business optimization, expansion strategies, retail marketing and operational success, as an Independent Consultant for Krispy Kreme Nigeria and Cars45 Nigeria amongst other small-medium enterprises. Shortly after, Faith joined Farmforte, Nigeria as the Retail Operations Manager, where she created and executed a roadmap to excellence strategy for the retail brand Freshforte.
She is currently the Head of Operations of SKLD Integrated Services and is responsible for developing the operational strategy and executing optimization plans for the organisation.
Faith holds a B.Eng. in Information and Communication Technology from Covenant University, Nigeria and an M.Sc. in Business Information Technology from Middlesex University, United Kingdom. In addition, she has obtained certifications from the IE Business School in Market Research and Customer Behaviour, Marketing Strategy, and Brand Positioning.
Faith enjoys leading teams and imbuing them with a strong sense of business ownership. When she is not at work, she relaxes by watching movies.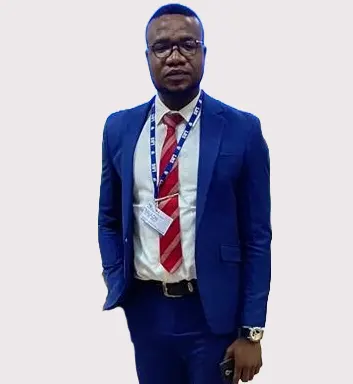 Malachi Odenigbo- Head, Finance & Accounts
Mr. Malachi possess an extensive expertise in accounting processes and procedures, underpinned by a strong foundation in financial management. His skill set includes exceptional financial analysis and modeling abilities. He has a proven track record of efficiently managing accounting and financial reporting functions within diverse and sizable organizations. His experience spans across various industries, including Hospitality, Financial Services, Food and Beverage Manufacturing and Export, Agriculture, Retail, Lifestyle and Office Supplies, as well as the FMCG sector.
Read More
He is adept at accounts reconciliations, financial reporting and analysis, budget planning and forecasting, fixed assets management, recommending policies and procedures, tax matters and filings, cost reduction methodologies and equip with all IFRS and GAAP principles to deliver high return on investment according to best regulatory practice.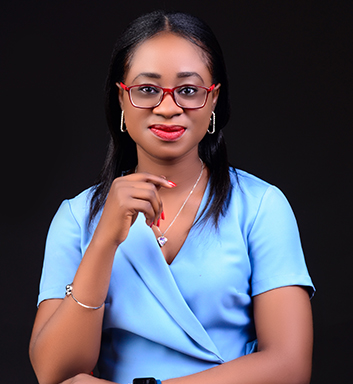 Mrs Bukola Oluwamese - Head, Human Resources
Mrs. Olubukola Oluwamese is an impactful and passionate HR professional with demonstrated competencies across various HR functions such as Talent Management, Talent Acquisition, HR Shared Services, Strategy & Business Performance, Employee Engagement, Employee Development Programs, Manpower Management and Change Management.
Read More
Before joining SKLD Integrated Services Limited, she had industry experience across oil and gas (downstream), financial services, retail pharma, FMCG sales & distribution and Hospitality (Agri-tech & Restaurant). She holds a track record as an analytic, creative, and innovative HR champion who is poised to deliver tested and proven best people practices. She has an industrious approach to striking a balance at the workplace and driving employee productivity, with guided principles of team spirit and sound work ethics.
Mrs. Olubukola is an associate member of CIPM Nigeria and currently serves in the capacity of the Head of Human Resources with oversight responsibility for all HR strategies and initiatives at SKLD.
She is a graduate of Computer Science from Ajayi Crowther University, Oyo State and holds a Master's in Business Administration from Ahmadu Bello University.