5 years ago SKLD integrated services expanded its service offerings to include relief supplies for International and Local Humanitarian Organization. In our quest to position our brand as a catalyst for a better future and to help make the world a better place, we have continued to grow our capabilities to provide humanitarian relief items in various categories including education, hygiene, child protection, food and vocation. This year, in view of our expansion plans for other countries within Africa, we participated in the just concluded Dubai International Humanitarian Aid and Development Conference & Exhibition (DIHAD 2022). 

Over the years, DIHAD has grown into one of the largest regional platforms that brings together humanitarian actors and key decision-makers from leading international organizations, United Nations agencies, NGOs, Governmental emergency management bodies, foundations, charities, academia, the media, the private sectors and others.
Participating and having our brand booth in this prestigious event has been a great honour and a good experience. 

Some eminent personalities visited our booth and interacted with some of our innovative products. Also, the first lady of the Federal Republic of Nigeria; Aisha Buhari with other important dignitaries, visited our booth and encouraged us with our robust plans for the global emergency response to save lives and protect people in humanitarian crises.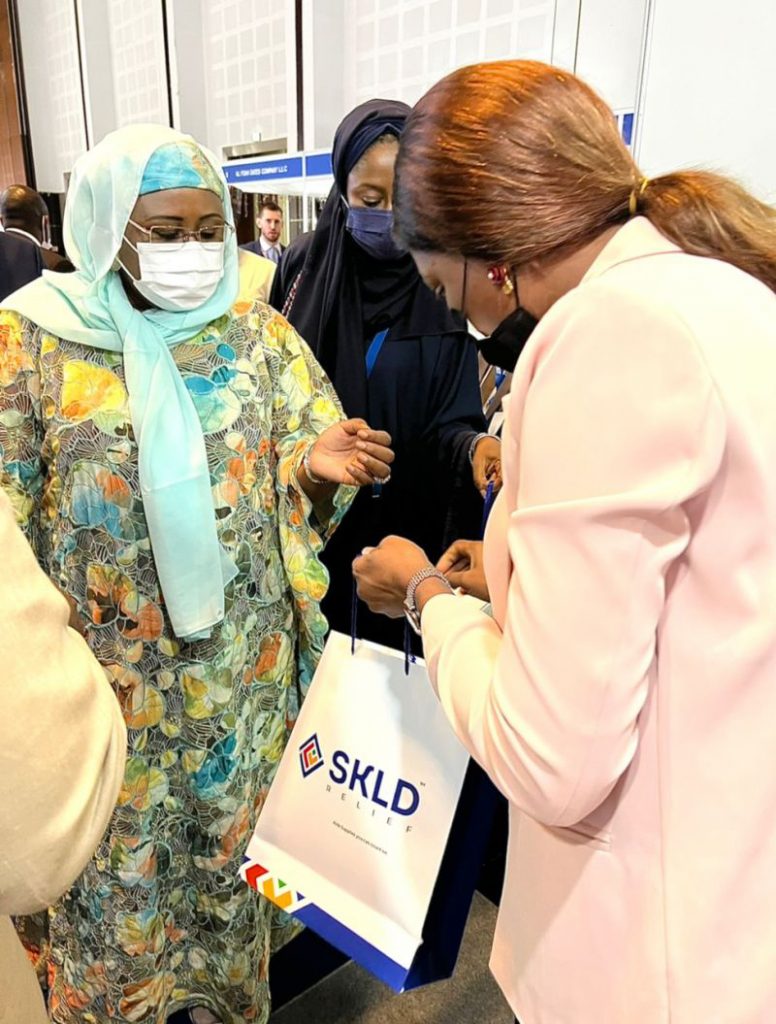 We are sending our best wishes to Ukraine and the other countries where war and pestilence are ravaging. 
We join the rest of the world in seeking a world of hope, tolerance and social justice, where poverty and war has been overcome, and people live in dignity and security.